[ad_1]

But a combination of luxury's globalisation, which has led many family-owned companies to sell ownership stakes to conglomerates or become publicly listed entities to survive, and the blurring of lines among all creative disciplines, has changed the narrative.
Increasingly, the next gen of luxury's great families – often referred to as figli d'arte, a term referring to a child who inherits a parent's profession, usually in the arts sector – are looking beyond the ancestral parapet, applying what they learned while growing up in one creative sector to work in another.
Alice Etro, for example, 34, studied fashion design at Istituto Marangoni, one of the leading fashion schools in Milan, and spent about 10 years at another family-run tailoring and textile company, Larusmiani (where her uncle Guglielmo Miani is chief executive).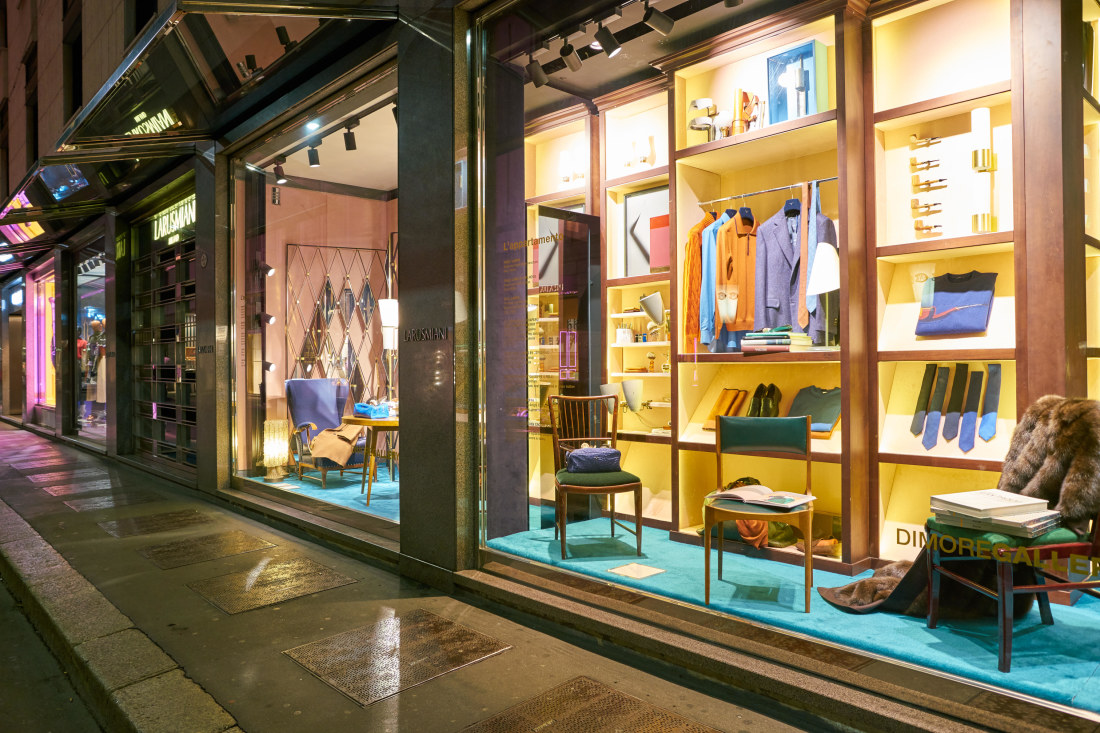 But in 2019, rather than joining Etro as she had once imagined, Alice became the creative director of Westwing Italia, one of the 11 national sites operated by a European interiors e-commerce retailer that specialises in daily newsletters offering a world of shoppable home merchandise from bed linens to crockery.
"I prefer the mass rather than the niche," Etro says. "Luxury should be for everyone. It doesn't have to be expensive and out of reach."
Her family supported her decision to branch out, she says, noting it was moments like the time she spent as a child in the atmospheric Milanese home of her grandmother Ghighi Miani, with its maximalist interiors, that may ultimately have inspired her most.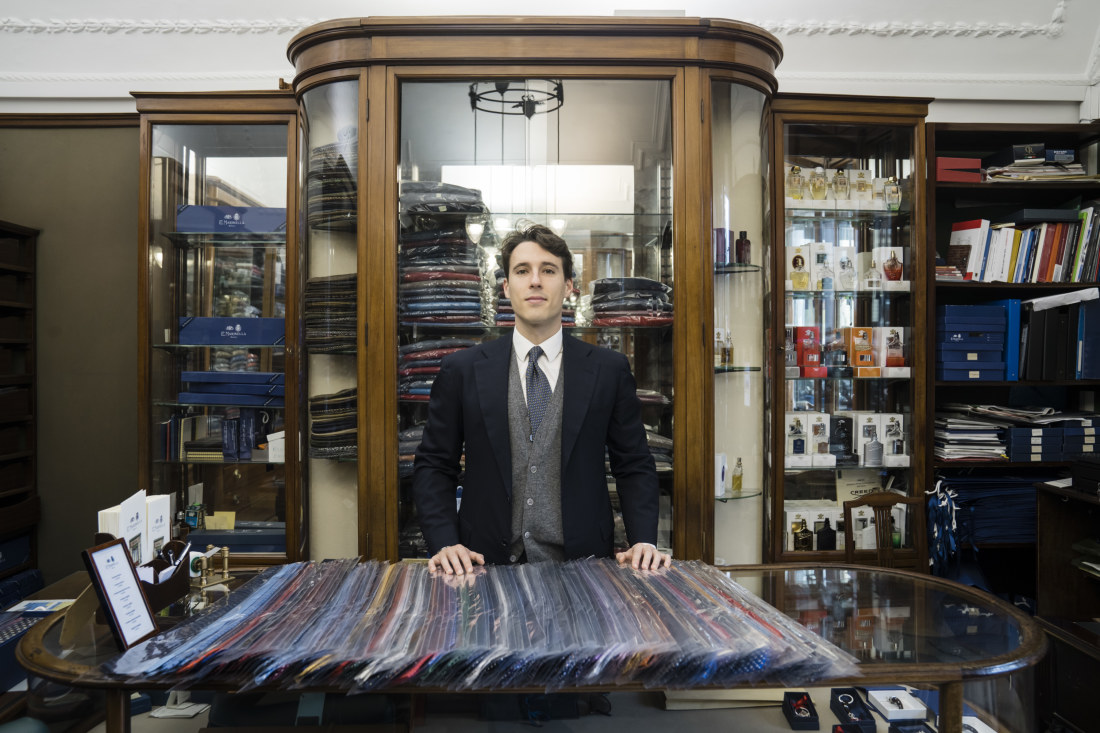 Alessandro Marinella, 27, a fourth-generation member of the family that founded E. Marinella, the Neapolitan company known for making printed silk ties beloved of former US president Barack Obama, is not only helping the brand expand in the digital realm, but focusing on something he regards just as steeped in luxury tradition as neckwear: food.
In 2019 Marinella co-founded Marchio Verificato, which produces, certifies and supplies specialty Italian foods. The company not only distributes some of Italy's prime produce to stores and restaurants, but cultivates crops in a traditional way. For example, its Vesuvio Piennolo tomatoes are grown in volcanic soil and then strung on hemp threads, tied in circles and kept dry for months.
"Eating well is important," says Marinella, "but where and how also denotes a kind of social status."
And Francesca Versace, 39, a daughter of Santo Versace, brother of Donatella and the brand's founder Gianni, has traded in her ready-to-wear birthright for the chance to start a non-fungible token (NFT) business.
"My love for fashion will never diminish; it's in my heart," she says of her family's achievements. But she believes the zeitgeist has shifted.
"My instinct tells me, it's time to move to the new space," Versace says, referring to the metaverse. "It's more of a cultural change than a technological one."
Later this spring she and her partners plan to unveil Public Pressure, an NFT marketplace with an internal NFT creative studio to help musicians, brands and film studios conceptualise NFT campaigns. The business – founded by Francesca Versace, Giulia Maresca, a former designer for Christian Louboutin and Tod's; Sergio Mottola, a blockchain entrepreneur; and Alfredo Violante, a music industry insider – is intended, Versace says, to recreate the Versace razzmatazz she remembers from her family's fashion shows, but in the digital space.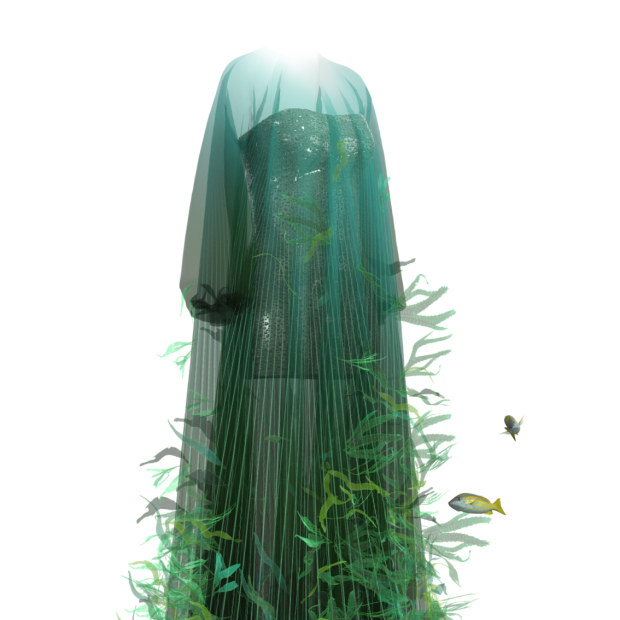 Similarly, Larissa Castellano Pucci, 34, the daughter of Laudomia Pucci and granddaughter of Emilio, believes the future is virtual. She studied information science at Cornell University and worked as a 3D artist for Satore Studio, a creative company in London, rather than enter the family brand (which, in any case, was acquired by LVMH Moët Hennessy Louis Vuitton in 2000).
And in January, Pucci released her first collection on DressX, a retail platform for digital-only clothes. Called Marea, the collection features garments that shimmer like fish scales, undulating algae-like hemlines and gowns produced from minute digital seashells. Now it is set to be part of Crypto Fashion Week, a weeklong event in March dedicated to blockchain-powered digital fashion.
"It's rare for someone so junior to have creative carte blanche," Pucci says of the appeal of working with DressX, rather than a traditional atelier. In the real world, "it's almost impossible to create something new as a young designer" because costs and small production runs are a hindrance.
This spring FouLara, Pucci's scarf brand, plans to debut an NFT minting service to enable users to design and mint custom NFT prints.
Laudomia Pucci says she is thrilled Larissa is trying something that resonates with her generation – and that she believes Emilio Pucci would have looked fondly on the endeavour. "It's needed in Italy," she says. "We must look ahead, not only to our great past."
Her daughter agrees. "If you hail from a background that has so much, you either follow in the footsteps or try to carve out your own identity. Otherwise, it's overbearing. I can only reimagine my legacy; I can't escape it." – NYT
[ad_2]

Source link