Hello! Hi! It has been a while since I have updated this space, and there' a lot of reasons behind it – one being that I am working on something super exciting behind the scenes that involves a lot of planning and writing, and has been taking up a lot of my time! But I want to get back and share details on a lot of projects that I have worked on over the past few months, so you can refer back to them if you need to! I love that about the blog – knowing that if you take the time to write it and publish it, it will live on forever.
Basically the shortened version is that my brother Matt moved to Brooklyn after living in Marthas Vineyard during C*vid for a year and a half. My parents sold their home in Marthas Vineyard and his girlfriend headed to the city for work, so he decided to move back to NY. Lucky me! Him and I both lived in Brooklyn in 2009, and it was wonderful. I also didn't have any immediate family in NY until this point, so it feels nice being able to pop over to see him whenever I want to! He found an apartment near Prospect Park, and it was quite literally a blank canvas. He is not very proactive in terms of decorating, and if left to his own devices he would have probably plopped an IKEA bed in the middle of the bedroom and called it a day, so I decided to help him out and also film the process while doing so! His one and only thing he told me was that "he likes green" and he proceeded to send me his green and black sneakers as his inspiration. Having almost nothing to go off of, I came up with a plan. I also attempted to thrift or find mostly everything off of Facebook Marketplace, because he does not like spending money on home decor.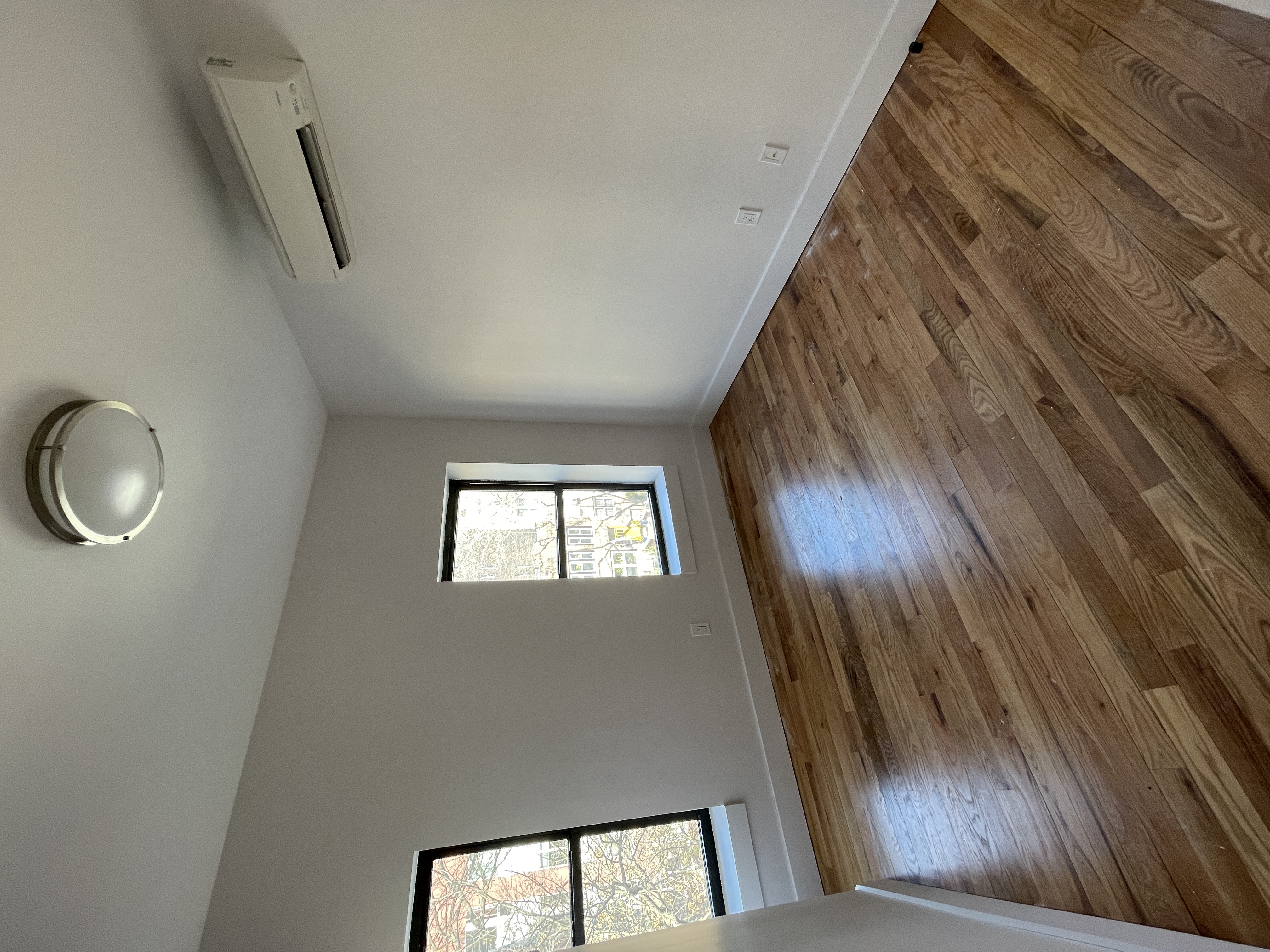 This was his bedroom before I got to work! The color I decided to paint it was Benjamin Moore Backwoods. I added board and batten to his wall behind his bed – I painted the wall before attaching the battens to make the process a bit easier. I also made this renter friendly (depending on your rental agreement, of course) by adding velcro strips to attach the wood to the wall VS using any sort of adhesive glue that could destroy the walls. I used a brad nailer to attach for extra support, but the nails are very small, and it is easy to putty the holes.
For a tutorial on how to add board and batten – you can view my blog post here!
After adding in the board & batten, I added a shelf above, and 3 floating shelves on the wall perpendicular to the bed to make the space feel a bit more personalized. The bed was a secondhand find from FB Marketplace, but I linked it below! If you have any other questions on links to anything in this space, comment below or DM me!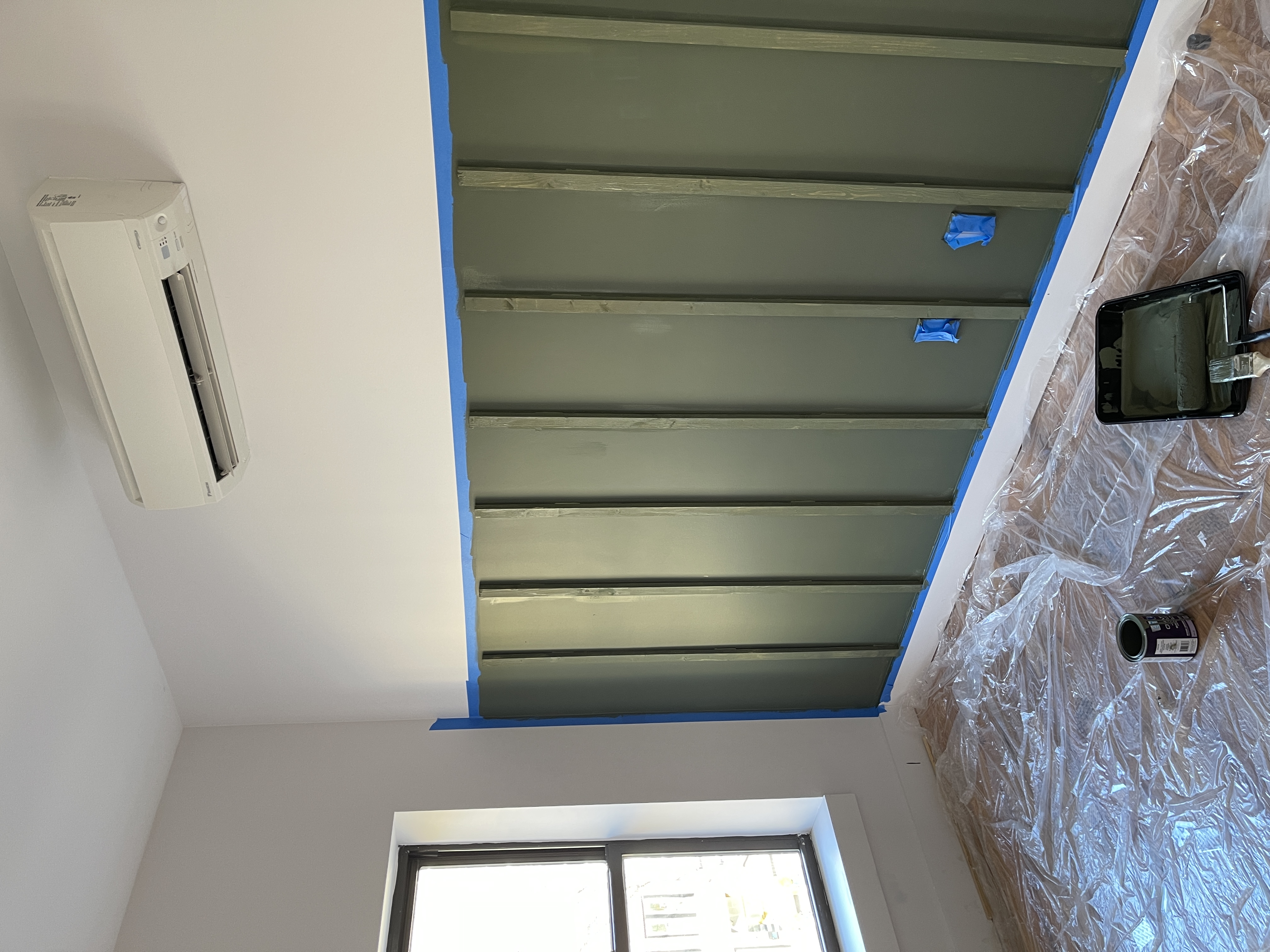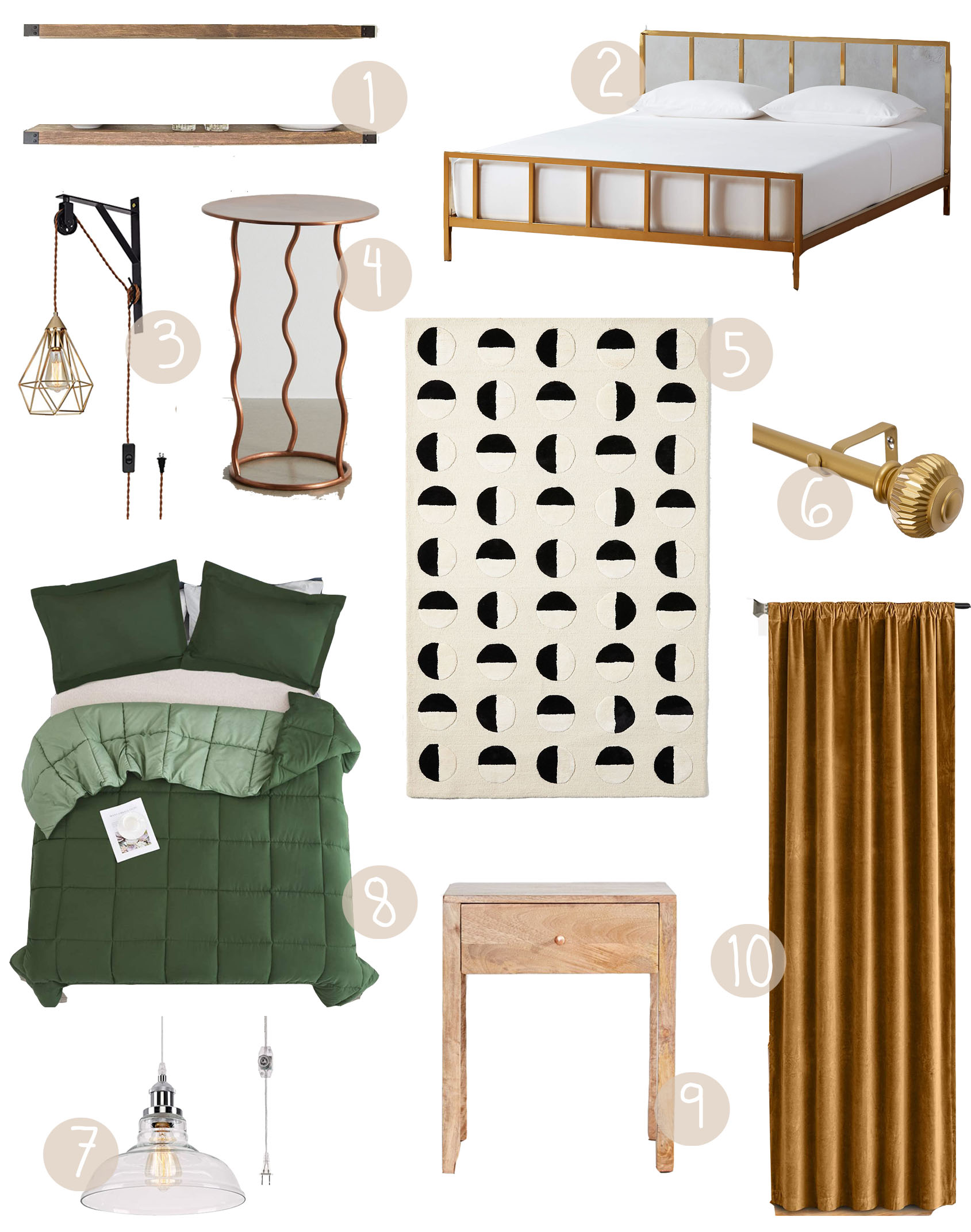 ---
!function(f,b,e,v,n,t,s)
if(f.fbq)return;n=f.fbq=function()n.callMethod?
n.callMethod.apply(n,arguments):n.queue.push(arguments);
if(!f._fbq)f._fbq=n;n.push=n;n.loaded=!0;n.version='2.0';
n.queue=[];t=b.createElement(e);t.async=!0;
t.src=v;s=b.getElementsByTagName(e)[0];
s.parentNode.insertBefore(t,s)(window, document,'script',
'https://connect.facebook.net/en_US/fbevents.js');
fbq('init', '2206044136387386');
fbq('track', 'PageView');