What you need:
Findings – These can be different based on personal preferences:
Tools: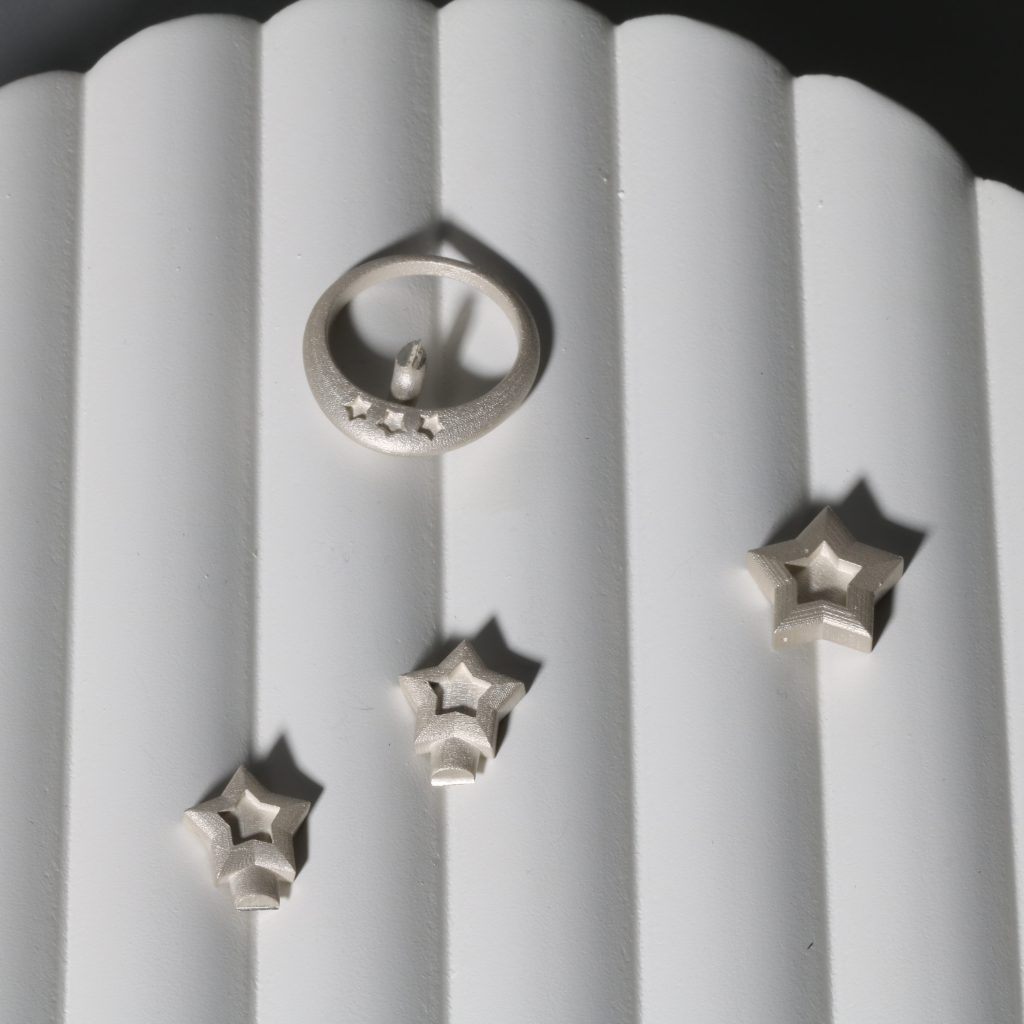 Instructions:
First you will need to saw/file the sprue off the parts
You can pre buff/ pre polish the star pieces which makes cleaning easier after soldering
Using buff sticks to buff back the cast finish going from coarse to fine
Once you have got to fine buff paper you can begin to polish using luxi compound –blue for first stage with the calico mop
There are guide marks on the point of the star pendant and earrings you want to solder jump rings to
You can file jump rings with triangular file to give them an angle at the ends so they sit flat against the point of the star
Apply solder paste where the guide marks are on the stars
On the soldering block, push the jump ring against the stars guide marks and use tweezers to hold the jump ring in place
Using the hand torch, heat up the solid star and once it is starting to turn colour slowly move along to the jump ring so it gets to tempreture at same time until the solder melts and joins the pieces together
Quench and put it in pickle, rinse after pickling to wash off acids.
If you didn't buff and pre polish previously now you will need to buff back the cast finish and if you need to remove any extra solder
Polish the piece using luxi compound – blue for first stage using a calico mop
Then polish with White luxi compound and a fluffy mop
For your earrings you can open up your ear wire and then close it back together
For the star pendant necklace, dependent on the bail you choose you can either add it directly the the jump ring or if required you may need to add another smaller jump ring before the bail.
Ultrasonic or clean off any residual polish and add a chain to the pendant.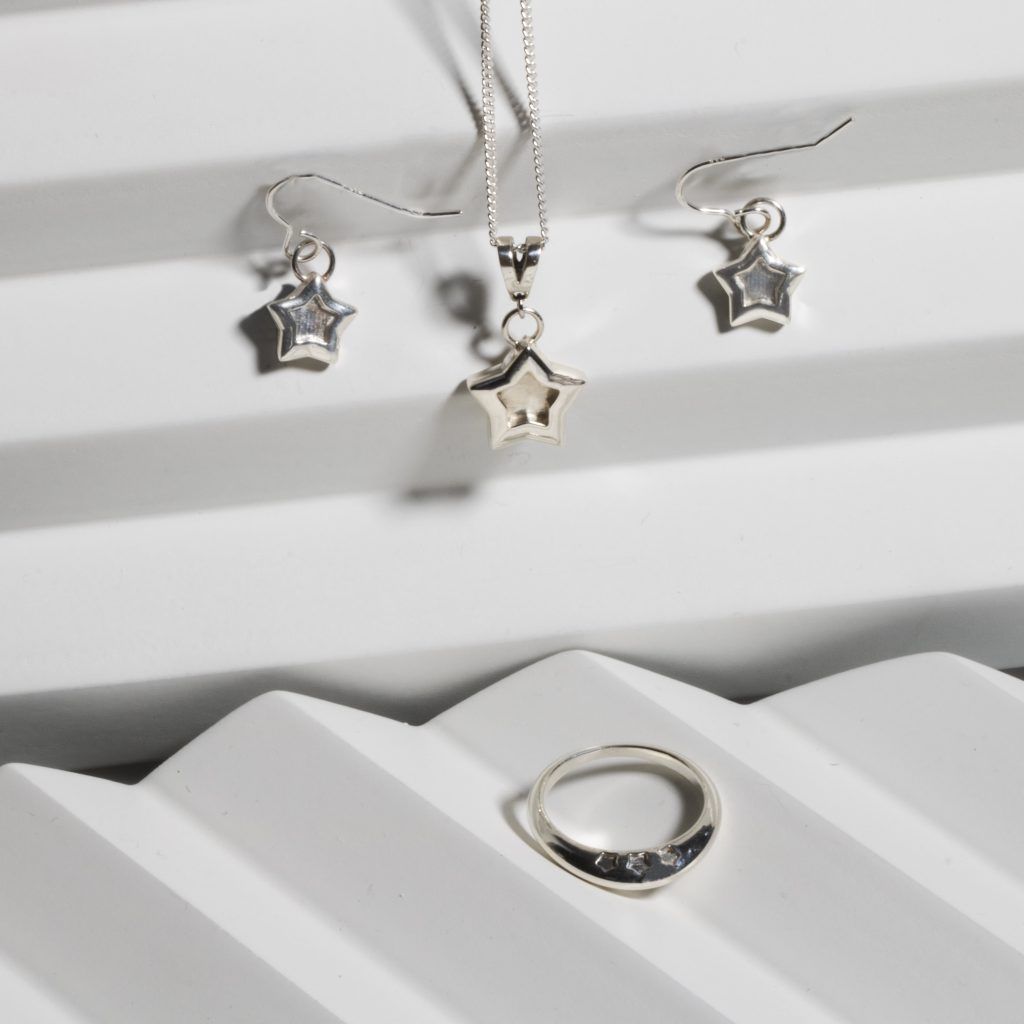 Optional: you can either completely close your findings by soldering them during soldering step 9 or leave the findings semi open and just pushed together .